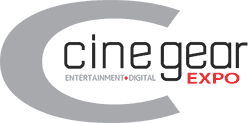 Cinegear / Lighting Master Class
Bring your Master Class confirmation letter
All guests must register for your Cine Gear Expo badge credential to attend the Master Class at the Los Angeles Convention Center.
Registration entrance and parking are the same as for the expo event.
Moderated by Cinematographers: TBD
https://www.cinegearexpo.com/la-expo/#masterclasses
With this seminar you are in for a treat. Here are some incredibly talented cinematographers that will share their knowledge and enthusiasm for this craft. You will have these artists demonstrating and discussing their techniques and problem solving skills. The program is flexible and will evolve until the scheduled date arrives.
User Feedback